January 07, 2023
Pet Simulator X - Rainbow Lucky Block Update!
Added Lucki Dominus Pets, Rainbow Lucky Blocks, Trading History, Repeat Button, Keep Settings, Achievements, and more!
Rainbow Lucky Block Update!
Featuring
Lucki Dominus Pets
The Lucki Dominus pet is now available in Lucky Blocks!
When you break a Lucky Block, there is a chance it will hatch from a Lucky Egg.
If you're lucky, you'll hatch a HUGE Lucki Dominus!
Rainbow Lucky Blocks
Lucky blocks are spawning everywhere, but only for a week!
Break them for lucky rewards! See if you can find the rare Rainbow Lucky Block!
These all drop pets, boosters, diamonds, coins, and the Lucky Egg!
Black Lucky Block Event
The secret Black Lucky Block has been spotted again!
Keep your eyes peeled every few hours! Only around for a limited amount of time.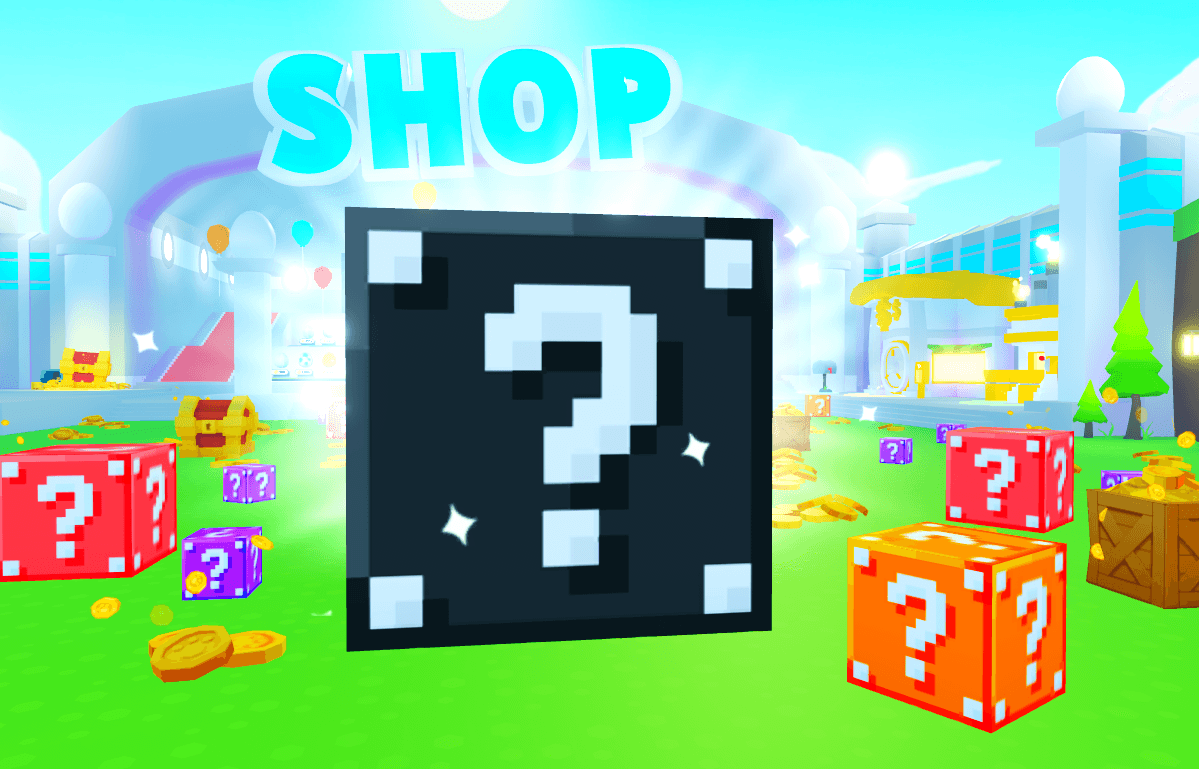 Repeat Gold & Rainbow Button
Grinding for a full team of Dark Matter pets?
The new repeat button on the Gold & Rainbow machines is a great time saver!
Tap the Repeat button to select the last type of pets you've converted.
This may be repeated until you run out of pets to convert!
Always Keep Settings
Now you may keep specific pets in the Auto-Settings menu!
Select the rarity of pet you wish to keep for Gold, Rainbow, and Shiny pets.
If you hatch any of these pet rarities (or above), with Auto Delete on, you will keep them!
Trade Rating
There's some new additions to the trade menu!
A player's trade rating shows besides their name.
Players start as unrated and may have up to 10 rating after receiving 5 ratings.
Trading History
Check back on your recent trades with the new Trade History!
View your traded items, your rating, and available trades to rate.
You may rate a player's last trade as positive or negative.
Trade history can be accessed with the button in the Trading menu.
Any trade history log may be opened to view the traded pets and diamonds. Hooray!
Trading Improvements
Tons of trading quality of life improvements!
+ Now trading booths restore when the server reboots
+ Ability to list multiple pets for the same price in trading booths
+ Added indicator above your trading booth saying "Your Booth"
+ Added a prefix tag above partner and staff's head in the trading plaza
New Achievements
Some love for the Achievements system! Added some new achievements and sub achievements.
Achievements
+Exclusive Egg Achievement - Hatch an Exclusive pet
+ Gift Achievements - Claim 1-100 Gifts
Sub Achievements
+ Chests XII (Break 5,000 Chests) -> Chests XIII (Break 10,000 Chests)
+ Crates XII (Break 7,500 Crates) -> Crates XIII (Break 12,500 Crates)
+ Safes XII (Break 7,500 Safes) -> Safes XIII (Break 12,500 Safes)
+ Presents XII (Break 7,500 Presents) -> Presents XIII (Break 12,500 Presents)
+ Vaults XII (Break 5,000 Vaults) -> Vaults XIII (Break 10,000 Vaults)
+ Lootbags XII (Pickup 10,000 Lootbags) -> Lootbags XIII (Pickup 20,000 Lootbags)
+ Atomic Converter (Create 200 more Dark Matter pets)
+ Abracadabra (Enchant 100 more pets) -> Sorcerer Supreme (Enchant 250 more pets)
Sneak Peek
New realm coming next week, Saturday at 11PM CST!
Changes
Removed Christmas Event
We hope you had a great holiday season!
The Christmas world, egg, and events are no longer available.
Gingerbread and festive decorations have also been removed.
Looking forward to seeing Santa Paws again next year!
Mailbox Live
The mailbox is now up and running!
All improvements are live, like how rejected gifts are returned to the sender instead of being lost.
Auto Settings Clarification
The Auto Delete options have been updated to be more clear and the menu has been modified to scroll.
Index Adjusted
We've tidied up the pet index by removing any pets that can't be obtained.
Fixed Server Boost Time
The server boost time was not expiring correctly when multiple people were boosting the server. This issue has been fixed.
Regarding Bank
A lot of the week was spent on investigating the bank and mailbox transaction system.
We've added a lot of safeguards to mitigate data losses and to prevent duplicating pets/gems.
We're glad to have knocked this out to move onto developing the new realm!
Stay tuned for new realm leaks and possibly even a concept doodle! See you in the next update! ~ Preston & PSX Dev Team
---