Developer Blogs
All Posts
Pet Simulator X!
My Restaurant!
BIG Paintball!
Build & Survive!
Other
Pet Simulator X
March 26, 2022
Merch Drop Update
Both plushies sold out extremely quickly! Congrats to all of those who were able to get one! 
Shipping will begin sometime next week (waiting on lockdown to lift). Check your email for a shipping confirmation in the coming days! <3
Added
Pixel World
Introducing the Pixel World - which includes four brand new areas! Pixel Forest, Pixel Kyoto, Pixel Alps, and Pixel Vault! 
You can travel to the pixel world using The Void if you have the Axolotl Cave unlocked.
I built this world by hand and put a lot of love into it. Let me know what you think!
Pixel Eggs
Three new eggs have been added to the game! The Pixel Egg, Spotted Pixel Egg, and Rainbow Pixel Egg!
Pixel Pets
What's a Pixel World without Pixel Pets? Check out all of the new pets that have been added, including the Huge Pixel Cat!
Exclusive Egg
The Exclusive Pets Egg has been refreshed with all new, limited time pets! Good luck!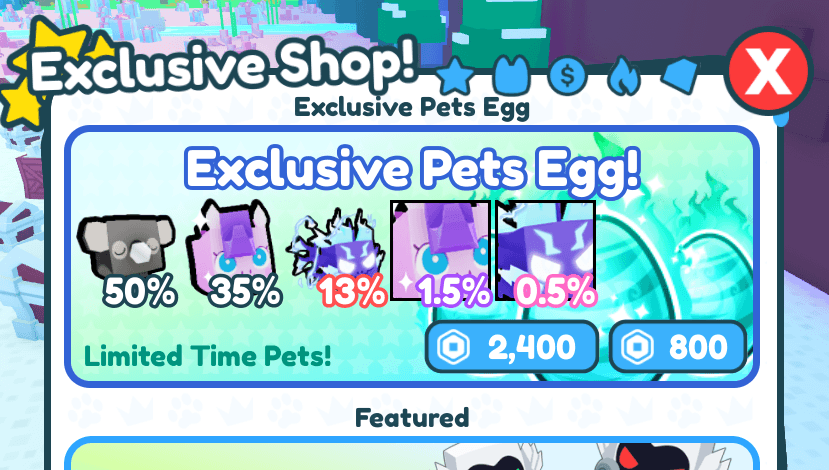 Enjoy the update & happy hatching! - Preston =)