December 24, 2022
Pet Simulator X - Christmas 2022 Update! (Part 2)
Added Titanic Pets, Egg, Exclusives, Quests, Grinch Event, and way more!
Christmas 2022 Update! (Part 2)
Part 2 of the Christmas update is here and it's titanic! Happy holidays everyone!
Featuring
Titanic Pets
The Titanic Jolly Cat is unfrozen! Presenting Titanic pets!
These pets are the first rideable pets. They are 5x stronger than your best pet.
They are hatchable as golden, rainbow, and shiny. However, getting one is super rare!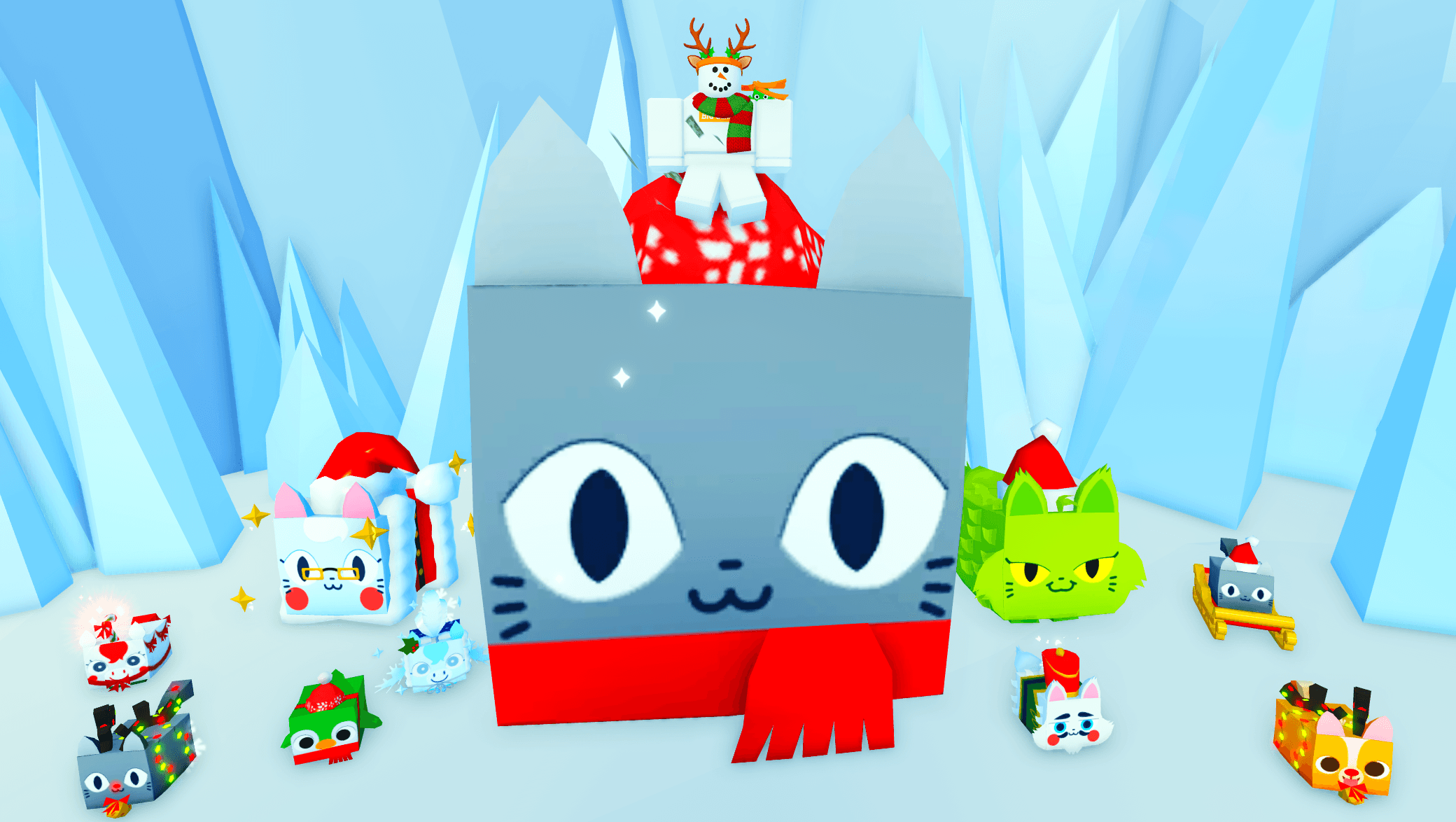 Look at this massively TITANIC pet!
Titanic Mounting
Ready to ride? Tap on your Titanic pet in the world to mount it!
These pets are quite speedy and can jump really high. Check them out!
Titanics are insanely fun to ride!
Titanic Inventory
The Titanic pets are visually unique in the inventory.
They are MASSIVE, sorted first, have a new crown symbol, and a zoomed in icon!
 Grinch Theft Event
Uh oh! The grinch is here to ruin Christmas by freezing pets!
Every 4 hours, the grinch may prevent Santa Paws' sled from coming.
You'll have to help break 25 pets out of ice blocks to save Christmas!
Receive rewards such as gingerbread, loot bags, huge snowman, and the pet inside.
Gold Snowman Egg
At the end of the North Pole, lies the Golden Snowman Egg.
This OP egg features the Titanic Jolly Cat and Mrs. Claws! The titanic chances are super rare!
The titanic will be removed from this egg after 24 hours, so make sure to test your luck!
Also, the Huge Jolly Penguin drop rate is doubled in this egg!
New Exclusive Egg
For a better chance at scoring the Titanic Jolly Cat, check out the new exclusive egg!
This egg is only available for the next 80 hours!
This will be your best bet for scoring the titanic, so act quick!
Christmas Event Quests
Complete a series of quests for HUGE rewards including Gingerbread, Diamonds, Boosts, and even an exclusive Reindeer Hoverboard!
Can you complete all the quests and score the hoverboard?
Santa Paws' Cottage
Santa Paws is home! Knock to visit and enter his secret cottage!
Golden Gingerbread Chest
Found in Santa Paws' cottage, it'll take some time to break!
If you can manage to break it, you'll get a big helping of gingerbread!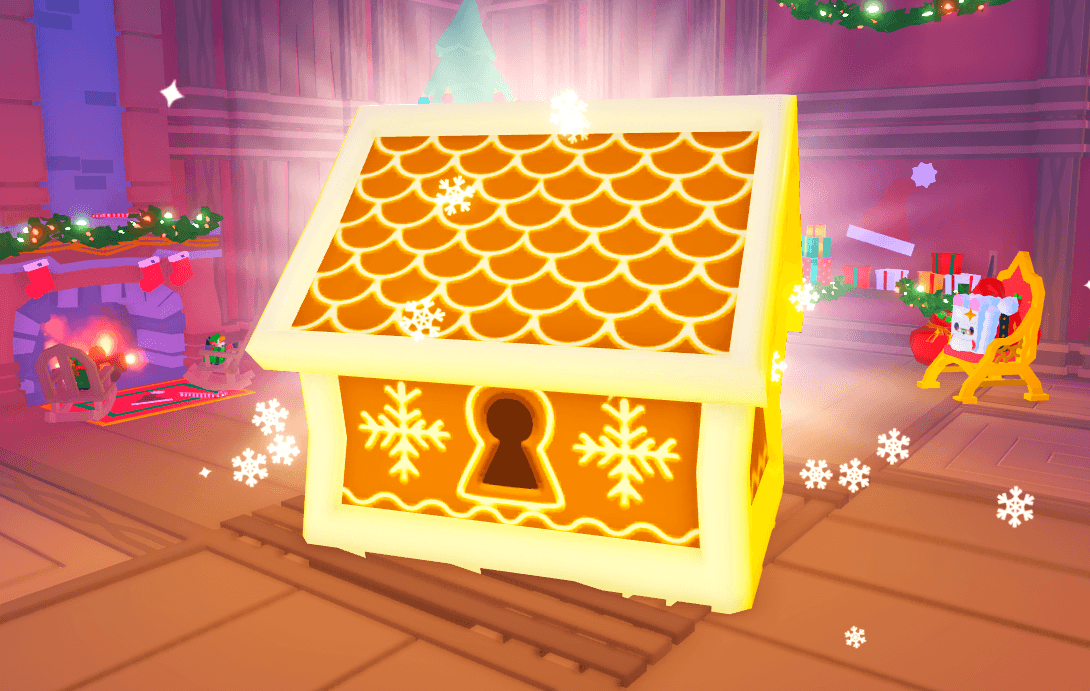 Candy Cane Breakable
Candy Canes can now be found in the Christmas world! Break them for a lot of gingerbread!
Changes
Increased Gem Cap
Gem cap has been increased by 10x in player inventory and the bank! Hooray!
Buffed Santa Paws Sleigh
Santa has taken notice of the grinch's evil plans!
Santa Paws now drops pets from the first 5 Christmas eggs at random, with way more loot bags!
Mail Improvements
The mailman has been busy! The mailbox has received a handful of user experience upgrades!
Please note that the mailbox is temporarily disabled as we resolve some bugs!
- Rejected gifts are now returned to the sender. If the sender rejects again, they will be deleted. 
- Added Mailbox log history. Tap these messages to send mail back! 
- Added a confirmation popup when pressing "Claim All!" 
- Added a button to accept multiple gifts at a time. 
- Added a button to reject multiple gifts at a time. 
- While in either accept or reject mode, there's now a button to "Select All" 
- Optimized mailbox events and update times. The mailbox should feel a lot faster. 
- Added a warning if you include the word "sign" in your mail message.
Partners are not guaranteed to return your pet in the mail. They are very busy making awesome content!
Forced Notifications
We've been using notifications for a lot of context related messages.
A lot of players have these disabled and were missing out on information.
Some notification messages will now bypass the notifications toggle!
Merry Christmas and Happy Holidays! We hope you enjoy! ~ Preston & PSX Dev Team
---