Developer Blogs
All Posts
Pet Simulator X!
My Restaurant!
BIG Paintball!
Build & Survive!
Other
My Restaurant
May 05, 2023
My Restaurant - Cinco de Mayo Update!
The Cinco de Mayo update has hit My Restaurant, and we're ready to fiesta! Come check out the all new quest, new center map, and exclusive items. Grab your sombreros and let's celebrate Cinco de Mayo in style! Don't miss out on the fun!
Cinco de Mayo Update!
Featuring
New Cinco de Mayo Quest!
Join us for a spicy adventure in our Cinco de Mayo quest! 
Help your restaurant prepare for the biggest fiesta of the year by completing a fun quest. Serve customers and earn a special reward! 
Be quick, the clock is ticking! Come join the fun and let's celebrate Cinco de Mayo together!
New Sombrero and Gold Sombrero Cactus!
Get ready to spice up your restaurant with our new sombrero and golden sombrero cactus items! 
When a customer wears the sombrero, they'll pay 5x for their meal! 
If you're lucky enough to get your hands on these limited time items, you'll have a rare and valuable item that customers will love. 
What are you waiting for? Add some fiesta flair to your restaurant and watch the profits soar!
LIMITED TIME ONLY: Lasts until May 12th
New Pinata Decor!
Looking for a way to add some extra excitement to your restaurant's Cinco de Mayo celebration? 
Check out our new piñata decor item!
With its colorful design and festive spirit, the piñata is sure to be a hit with all your guests.
LIMITED TIME ONLY: Lasts until May 12th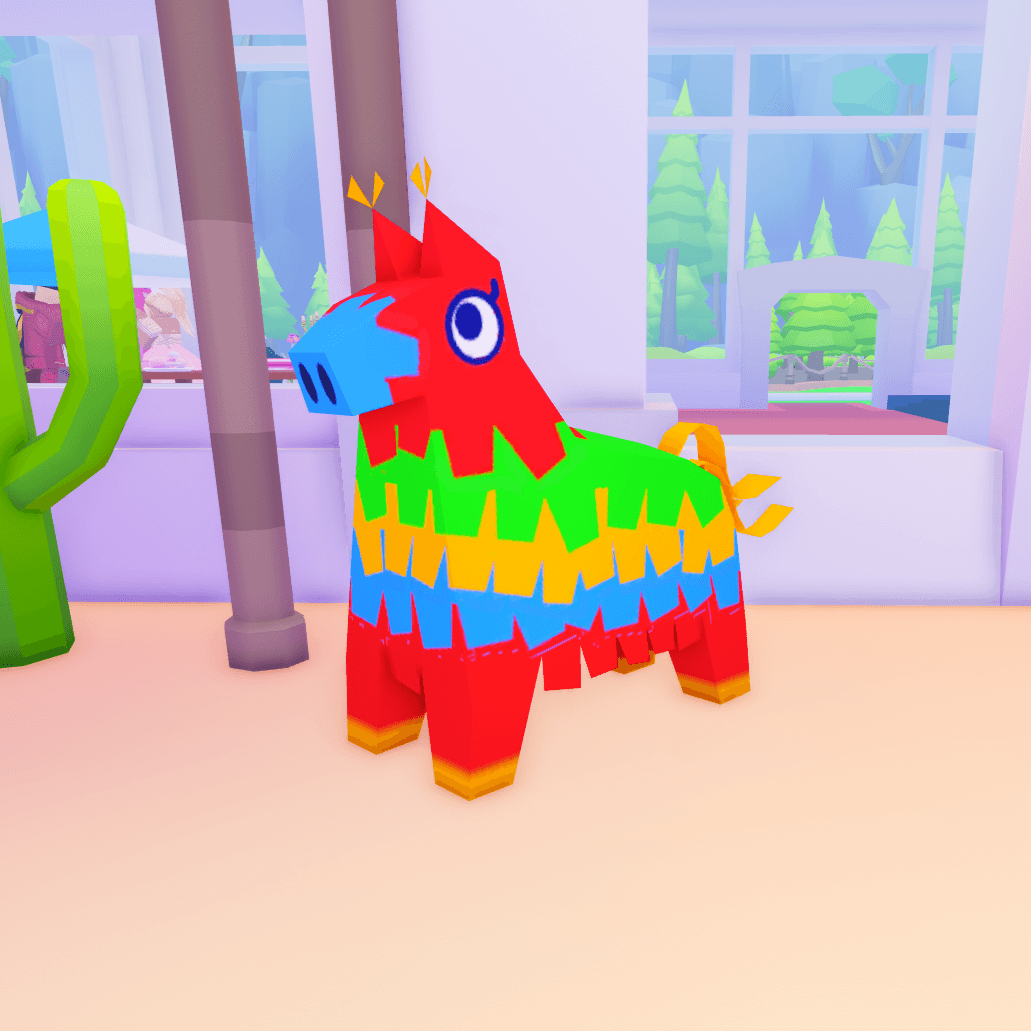 New Center Map and Shop!
Step into the heart of the Cinco de Mayo celebration with our brand new center map! 
Explore the festive surroundings and soak up the vibrant atmosphere filled with colorful decorations. 
Also check out our new shop where you'll find plenty of exclusive items to add some extra flair to your restaurant. 
What are you waiting for? Come join the fiesta!
STAY TUNED: My Restaurant Prestige Update May 12th!
Get ready for the biggest update yet in our restaurant Roblox game! 
We're thrilled to announce our upcoming Prestige Update that will change the way you play. 
We can't reveal all the surprises just yet, but let's just say the next update is … BIG! 
Get ready to experience the next level of restaurant gaming - the Prestige Update is coming soon!
Changes
- Fixed spawn falling bug
- Fixed Twitter Verification bug
- General bug fixes and optimization
- New Exclusive Tab
So much more in store for My Restaurant, Happy Cooking! ~ Preston & MR Dev Team